FRACTIONAL TALENT RECRUITMENT
We help you find the right talent to scale your business. We'll focus on the recruiting so you can focus on your growth.
Why Choose Us
Let's Connect
What We Do
We save you time, money, and frustration.
As a leader tasked with finding the right talent to grow your team, you have infinite demands on your time and budget. Which is why you can't afford to outsource your hiring to amateurs who don't know you or your culture. You need a partner.
A partner who operates as your in-house recruiting agency — at a fraction of the cost. If you're tired of the endless churn from recruiting agencies who care more about making a buck than making a match, your search is over.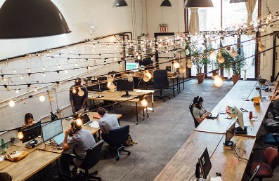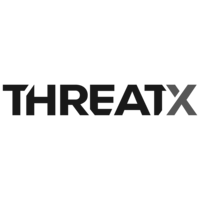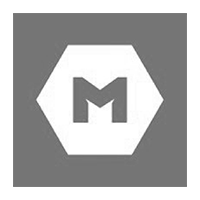 The Alpine Recruiting Difference
ALPINE (HOURLY) MODEL
We partner with your internal team and work alongside your hiring managers to deliver results at a competitive hourly rate. This model typically saves our clients 50-75% off the average contingency fee. Additionally, we offer a guarantee that your cost-per-hire will not exceed a 15% direct hire fee. We are your on-demand, in-house recruiter.

RECRUITING AS A SERVICE (RAAS) MODEL
This model works similarly to your Amazon Prime subscription. You can turn our services off and on as you need us on a monthly basis. RaaS involves a monthly cost with a nominal success fee for each hire. Take advantage of our robust recruiting infrastructure for a fraction of the cost of an internal recruiting resource. This model is ideal for hyper-growth companies with ongoing hiring of more than one position per month.
ALPINE CONTRACT SERVICES (ACS) MODEL
When a pandemic hits, workloads spike, or an unexpected project lands, we have your contract staffing needs covered. This model provides our clients with​ a ​risk-​​mitigation strategy​ ​to offload the costs and commitment of a full-time person with a contractor. Whether it's one month or one year, we have the people to meet your needs.
Our Traditional Model
Not your grandfather's contingency model. We offer a volume discount in which each additional hire costs you less than the previous hire. The more we deliver, the less you pay.
We're ready to tell you more.
" Alpine played a huge role in helping us scale our team last year. I had the pleasure of working with Maddie who meticulously vetted candidates on our behalf. Once they made their way to us it was a very quick turnaround in making an offer, because the candidates were so strong and in alignment with what we were looking for. If you want to grow your team with minimal effort, this is the place to go! "
~ Justin Rosenthal, Director of Operations – Rick Valentine
" We worked with Lee and Maddie on various recruiting needs when we went through some hyper growth and couldn't have been happier with them. Maddie was able to work effectively in an environment when we didn't know all the answers. Highly Recommend! "
~ Chris Lee, President – Reel Axis
" I've been working with Lee and his team for 2+ years to help my recruitment efforts in the US across a number of roles (Finance, Sales, Marketing, Consulting) and it's been a pleasure to work with the Alpine team on each and every occasion. "
~ Daragh McGrath, CEO – Enablo
" Lee, Jason, and the rest of the team invested time into getting to know our priorities, candidate criteria, and company culture. They slipped seamlessly into our hiring process and delivered results, leading us to hire several engineers and a recruiter who would otherwise be completely off our radar. They are great to work with, efficient, and very professional. The fact that they helped us hire their replacement speaks volumes. "
~ Bing Chou, VP Client Engagement – Mojotech
" The team at Alpine has been super helpful in growing our company in this challenging labor market. They listen to our needs and suggest creative options to meet our staffing goals. "
~ Justin Roller, President – Bonfire Fiber
As an employer, it's important to have a solid process in place to hire the best people for your organization. After all, your staff is the lifeblood of the entire operating system. But are you aware that how you present open positions, approach the interview process,...
Contact Us
Thanks for stopping by. We know you're busy, so we'll make this quick.